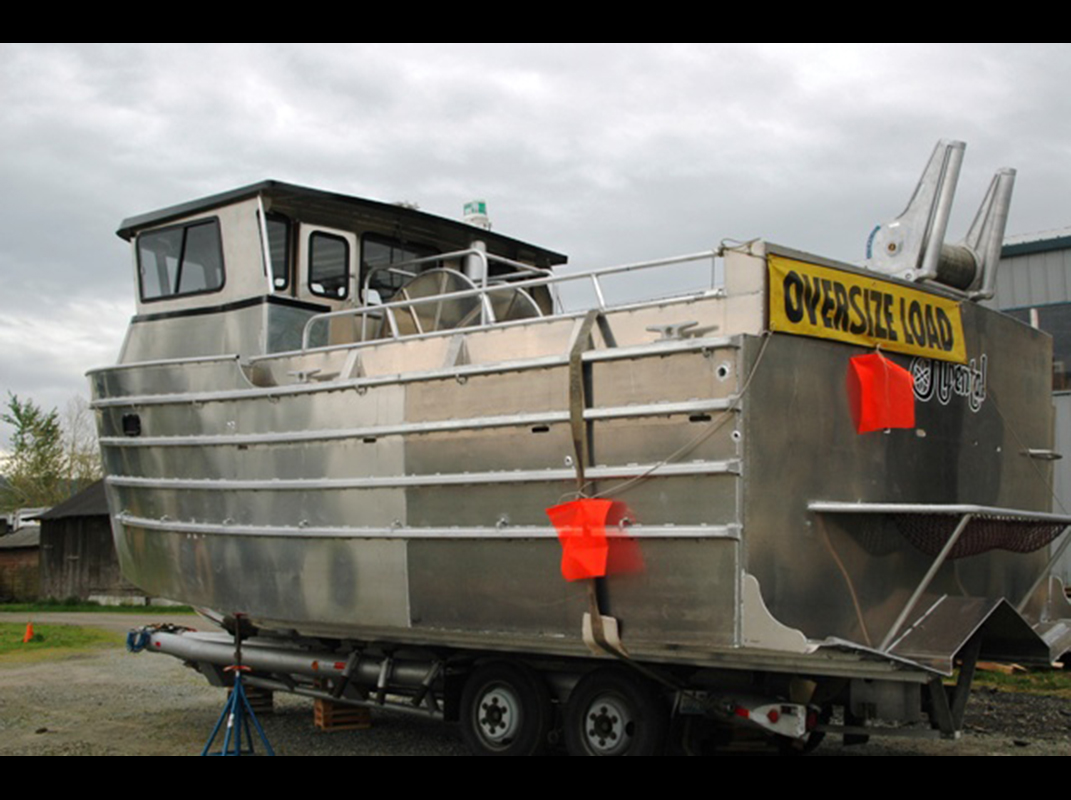 Who: Bristol Bay Gillnetter
Where: Mercer Island, WA
When: April 30th, 2012
Alaska's Bristol Bay sockeye salmon fishery takes place within a few weeks in early summer. Success is based on catching and packing as many red salmon as possible within the relatively few days allowed. The fishery started with a 32' boat length with wooden oared vessels and maintains the same length limitation today. The result is use of very wide and beefy aluminum boats that can pack thousands of salmon in one load, and can go go dry during Bristol Bay's famous high tidal swings (30' from high to low tide marks).
Fred Crothamel of Mercer Island, WA built his boat in the Seattle area and used ACS Ceramic Insulation Coating throughout to insulate fish storage bins from engine heat, to insulate crew quarters and pilothouse for thermal insulation as well to prevent condensation.